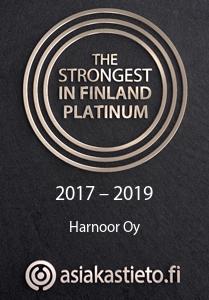 ONNIRAVINTOLAT – a responsible family business since 1996​
The story of Onniravintolat began in 1996 when Sher Jang Singh founded his very first restaurant in Espoo. Ever since, the family-owned company has been growing steadily, and today, it is a successful business of ten restaurants. The selection includes restaurants of traditional food and craft beers, pubs, live music clubs, karaoke bars and night clubs.
Onniravintolat is a responsible family business of the second generation. New restaurant openings have guaranteed a steady growth for the company. As growing the business is a fundamental part of the vision and future of Onniravintolat, the company is in a constant lookout for new restaurants to become a part of its growing group of restaurants.
The key to the success has been a passion for restaurants and carefully listening to customers. A committed and professional group of a hundred employees is one of the core supportive functions of Onniravintolat. A resilient organizational structure enables the company to react and adapt quickly to changing situations.
You are welcome to find your favorite spot!